Day 8: Ciao Italy!
By Kunal Mehta

Part of a series on my journalism faculty-led program through Italy and Greece.

Today was effectively our last day in Italy. Tomorrow we're flying to Athens, and will spend the rest of our time in Greece.

We went to see the Valley of the Temples, which, surprise surprise, is not actually a valley! It's on a mountain ridge, which actually makes for better views and sights than if it were in a valley.

My favorite part was probably the statue of Icarus. Yes, I know it's a modern creation, but it's still incredibly cool. And the juxtaposition of the Template of Concordia behind it was fantastic.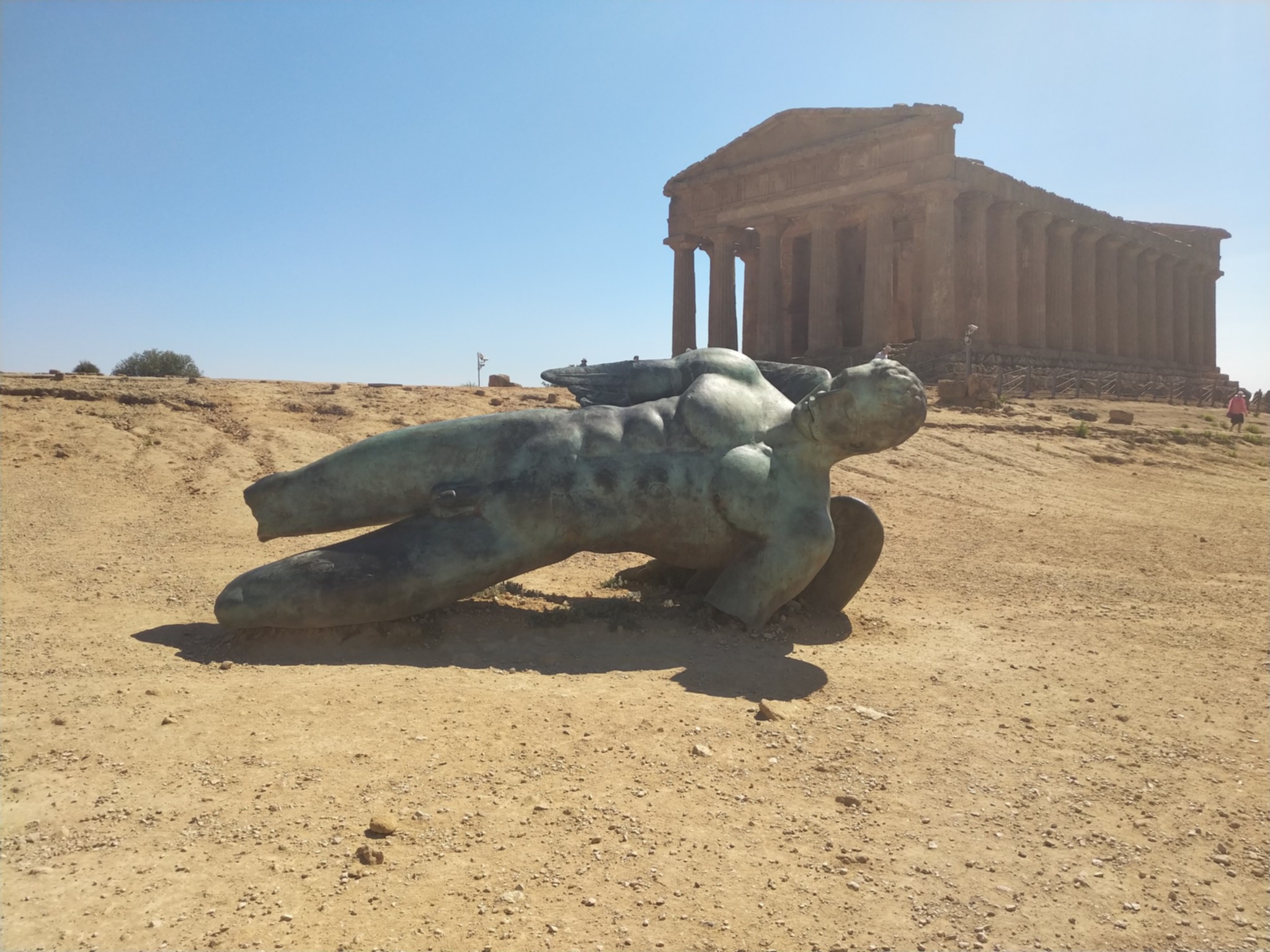 I have more things I need to write, but I need a bit more time to collect my thoughts, and it's already late. So hopefully I'll write them tomorrow (from Greece!). Ciao Italy!