Day 1: Visiting a migrant camp in Rome
By Kunal Mehta

As part of earning my journalism degree at San Jose State, we're required to study abroad. I'm currently on a faculty-led program (FLP) to Italy and Greece to interview migrants and refugees, conduct interviews, document their situation, and gain real world reporting experience. I will try to blog daily for the next three weeks...we'll see if it lasts!

Our trip started in Rome, Italy. Day 0 was meeting at our hotel, getting dinner together, and then enjoying some gelato. The next morning we visited the Colosseum and a few other tourist attractions before the main event for the day: visiting a camp where migrants were staying. Unfortunately, that's all I can write about for now, as I am still working on a full story to publish about our experience at the camp.

In the evening a few of us went to a rally that was protesting the murder of an immigrant, who was a union leader defending workers rights (at least, that's my understanding). There was also the issue of the anti-immigration views of the minister of internal afairs. Aside from not understanding most of what was being said since it was in Italian, I also struggled since there was no article on Unione Sindacale di Base on Wikipedia. It would be great if someone could write one!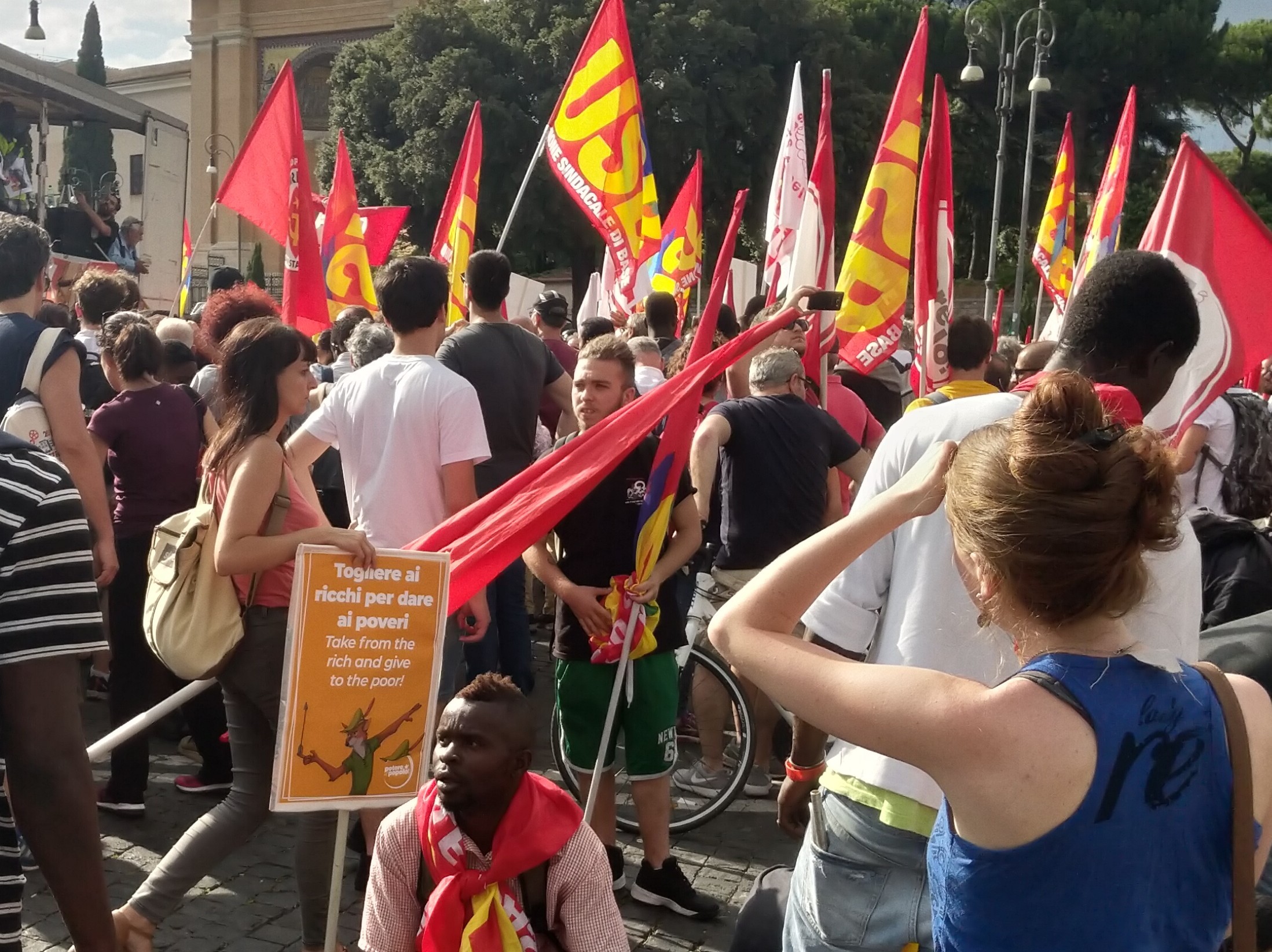 Take from the rich, and give to the poor!